Brian Mason, West Regional Engineer
The Life Sciences industry has seen tremendous growth across many disciplines including scientific informatics, drug discovery devices and nanotechnology. From 3-D printers capable of producing functioning organs, to pumps capable of delivering liquids on a pico-liter scale, the future for Lab Automation is looking bright. Now is the time to collaborate with chemical engineers and scientists that are prototyping the next product that will pave the way to a higher quality of life.
Applied Motion Products has developed a line of lead screw motors that address many of the needs found in laboratory automation applications. The lead screw motors were featured at the SLAS 2014 Lab Automation trade show and were very well received. Many vendors stopped to comment on them and gave positive feedback. We're sharing our full line of lead screw motors next month, but for now here's a sneak peek. Contact us for more info.
Applied Motion Products can accommodate applications requiring high precision, high thrust and/or low backlash through various types of lead screw motors such as non-captive, captive and external nut. More of these applications come up on a daily basis. Applied Motion Products is ready to meet the demand and provide robust motion control solutions to service this niche market. Where science and technology unite under the Life Sciences umbrella, so too can Applied Motion Products and the Lab Automation sector.
As far as the tradeshow? A huge success.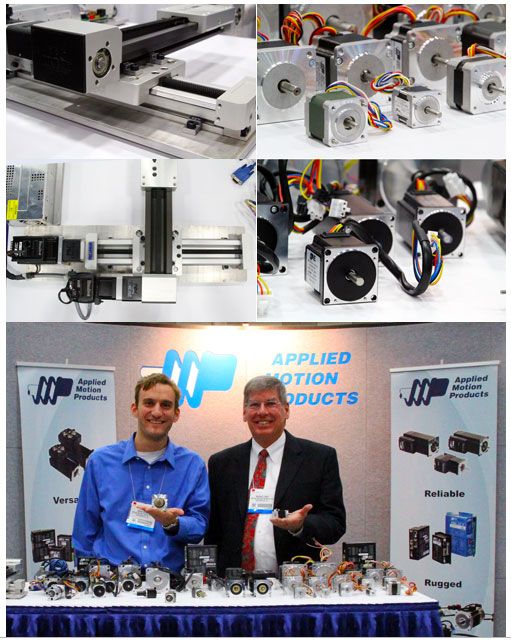 Maybe we'll see you there next time?